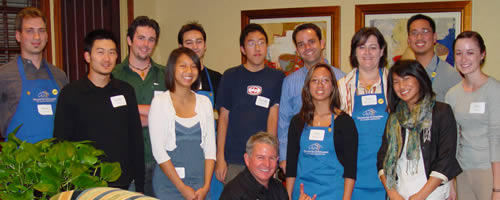 Dinners for 12 Anteaters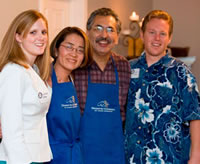 Saturday, Nov. 7, 2015, 6 to 9 p.m.* throughout Orange County.
Hosts register here    |     Students - RSVP Full

Dinners for 12 Anteaters is a program that brings students, alumni and faculty together for an evening of food, fun and engagement throughout Orange County. Each fall, students and faculty are invited to a dinner hosted by volunteer alumni.
Sponsored by the Student Alumni Association, in cooperation with the UC Irvine Alumni Association, the event began in 2003 and has quickly become an Anteater tradition. Last year the D12 event brought more than 300 participants together to share stories, learn about the university and strengthen the university community.
Gracious alumni open their homes and not only provide 12 appreciative students with a home-cooked meal, but also advice and mentorship. Given the small, intimate settings of this event, alumni get the rare opportunity to engage with students and faculty on a personal level in a casual setting.
Interested in

hosting

a dinner? Register today!

Students! Interested in

attending

a dinner? R.S.V.P. Here >
*Event start and end times may vary.