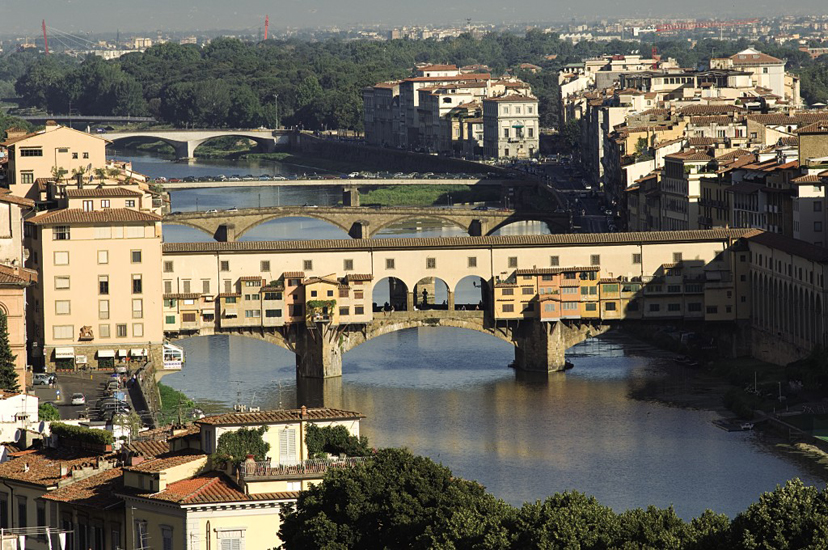 2014 GradTrip
Graduate, then celebrate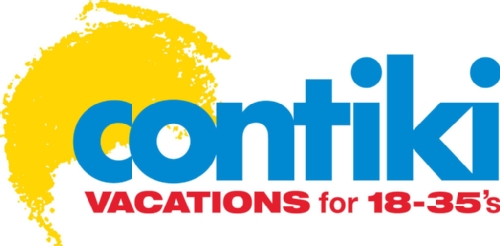 Graduation might feel like the last step before the real world, but there's one more experience you don't want to miss out on-- your 2015 alumni Contiki trip! Join your fellow Anteater for the adventure of a lifetime.
European Discovery (Ends in London)
June 17-29, 2015 (13 day trip)
---SOLD OUT!---

You will see:
Austria, France, Germany, Vatican City, Italy, Netherlands, Switzerland, United Kingdom, England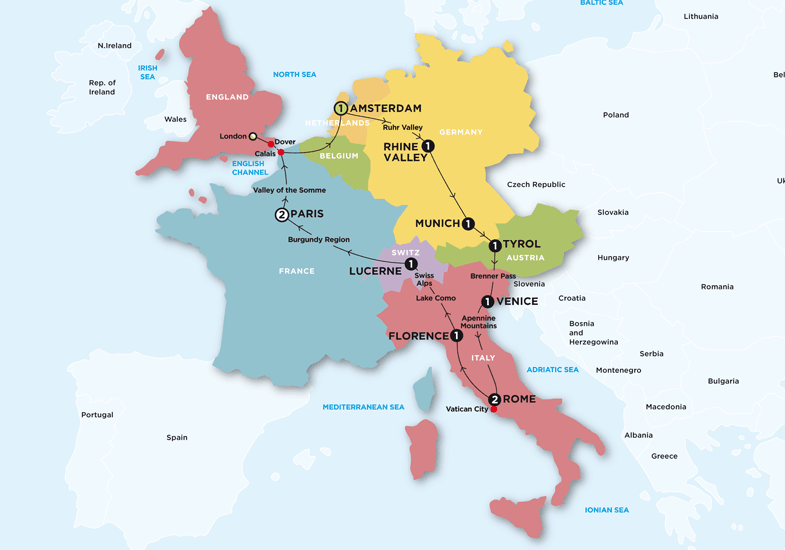 All students who book with UCI Alumni by April 18th will receive a $50.00 optional excursion voucher that can be used towards any Me Time optionals listed below.
Me Time Options:
Day 2 (Amsterdam): Canal Cruise (1.5 hours) - Euro 31.50
Day 3 (Rhine Valley): Wine tasting  - Euro 9.00
Day 5 (Austria Tyrol): Whitewater rafting - Euro 41.00 & Swarovski Crystal World - Euro 8.50
Day 6 (Venice): Venice walking tour - Euro 11.00, Gondola ride - Euro 22.00, & Venetian restaurant - Euro 32.50
Day 8 (Rome): Vatican Tour - Euro 34.00 & Imperial Tour - Euro 26.00
Day 9 (Florence): Souvenir group photo - Euro 11.00, Tuscan Hills Feast - Euro 39.00, & Space Electronic Disco - Euro 16.00
Day 10 (Lucerne): Mt. Stanserhorn - Euro 43.00 & Lake Lucerne Cruise - Euro 22.00
Day 12 (Paris): Nouvelle Eve Dinner and Show - Euro 123.00
What's Included:
Day12 nights twin or triple-share hotel accommodation
16 meals: 11 continental breakfasts and 5 three-course dinners
An experienced and professional trip manager and driver team
Modern, air-conditioned coach with electrical outlets for charging
Sightseeing tours of all major cities plus orientations in all other destinations
Hotel tips, local taxes and service charges
Ferry crossings
Plus, the below highlights
Trip Highlights
See the White Cliffs of Dover 
See Amsterdam's canals & gable houses by night   
Scenic drive along the Rhine River
Learn how beer steins are crafted
See the Lorelei Rock
See the Glockenspiel & Marienplatz
Contiki Exclusive: Locally guided bike tour of Munich's famous landmarks
Visit a traditional beer hall   
See the pretty mountain region of Austrian Tyrol, famous for adventure sports  
Scenic drive past vineyards, orchards & castles in Brenner Pass  
Contiki Exclusive: Private boat through the canals & islands of Venice
See the Bridge of Sighs, the Doge's Palace & St. Mark's Square
See Venice's iconic canals & gondolas  
Contiki Exclusive: Special access Rome sightseeing coach tour
Contiki Exclusive: Gelato in Rome - our treat
See the Colosseum, the Roman Forum, Piazza Venezia, Trevi Fountain, Pantheon & Piazza Navona
See St. Peter's Basilica in the Vatican City
Contiki Exclusive: Discover the Statue of David, Ponte Vecchio, the Medici Palace & much more on our locally guided walking tour of Florence
See the Duomo, Basilica Santa  Croce, Giotto's Bell Tower, the Baptistry & Piazza della Signoria
Learn about Florence's leather craft with a demonstration Lucerne
See the Wooden Chapel Bridge in Lucerne
View the Lion Monument   
See Chablis & Burgundy vineyards  
Contiki Exclusive: Exclusive 'Paris by Night' sightseeing tour
See the Eiffel Tower, Arc de Triomphe,  the Louvre, the Champs-Élysées, and Notre Dame Cathedral
Contiki Exclusive: Check out Paris from the top of the Eiffel Tower
Visit a French perfumery